Puja & Mantras in Vedic astrology are a combination of syllabus or hymns, which, if pronounced correctly, helps the native to concentrate one's mind on the universal energy.
Mantra To Control Mind of Enemy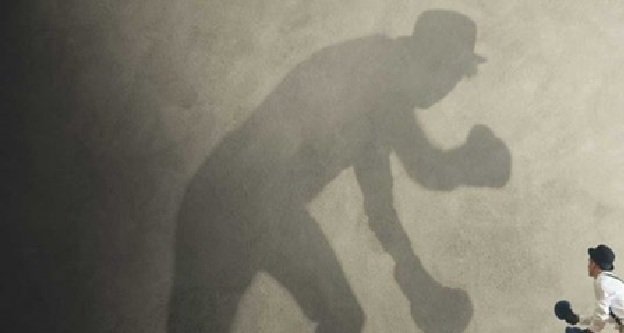 Mantra To Finish Enemies : It is of utmost importance to eliminate enemies from your life to become successful. Your peace of mind is highly dependent on how much fewer enemies you hav.
Download Free Vedic Android App
With the help of the Mantra to finish enemies, you can potentially bring an end to your struggle. The Mantra to finish enemies is a secret code embedded into the Shastras. .
In This Regard, Consider These Mantras:
The reputed astrologers are well aware of the mantras and can help you in the best manner. To perform the Mantra to finish enemies effectively, you would require these following ingredients:
🪶A photograph of your enemy.


🪶Three red candles


🪶Rainwater


🪶Milk


🪶Rainwater


🪶Mangoes



Once you get hold of all the materials mentioned above, it is time to perform the desired ritual in the right manner. For this, we recommend that you consult with a reputed and respectable astrologer who has been dealing with such instances for long.Under his useful guidance, you can appropriately perform the ritual. Remember that being unable to follow the desired ritual can lead to personal harms. We believe you wouldn't want that.
Ganesh Mantra To Remove Obstacles In The Job
Are you someone who is facing problems in their new role? Still facing any difficulty in finding a job which best suit you?.
: – ||🪶–"Om Gam GanpatayeNamah"- This Mantra is one of the most popular Ganesh Mantra. It is beneficial for a person who is joining a new job. By reciting this Mantra, it will wipe off all the negative energy. Consequently, you will be able to start a new life.
: – ||🪶"Om Gam GanpatayeNamah"-This Mantra ensures that you will get the best possible outcome in your office. By chanting this Mantra daily, you will see that sooner you will become the boss of your workplace.
: – ||🪶"Om Ganesh RinnamChhindhiVarenyamHoongNamaahPhutt"-This is a Mantra which considers being the "RinhHarta Mantra." Precisely, this Mantra will remove your financial distress. If you recite this mantra daily, then Lord Ganesha will solve all your financial problems. Consequently, will bring an excess of wealth in your life.
: – "Om VikatayaNamah"-Through this Mantra, you will be able to focus a lot more on your work and life. However, it increases the focus of a person. This Mantra will continuously remind you to keep your eyes on your long-term work goals. It will ensure that you do not deviate from any one of those goals. As a result, it will clear all the hindrances from the path to get succeed in your life.
Personal Finance Mantras To Clear Debt And Get Money
Follow these rules to have a prosperous and successful work-life. Furthermore, will help you to find the job you most desire in the world..
: – ||🪶"Om Hreem Kleem Namah Dhvah Dhavi".
Lakshmi Mantra for Money
.
: – ||🪶"Om Shreem Hreem Shriyainamah".
Want more profit in stock market ? Appease Rahu
Investing money in stock market is a game of profit and loss, here are very low chances of promised good results. Have you ever wonder the reason behind your profit and loss in stock market The ruler of stock market is Rahu. If Rahu is happy with you, he will not let you lose in stock market. Rahu is capable of giving unimaginable success and profits..
If you want success in share market, you have to appease Rahu. For that, you may wear Rahu Yantra Tabeez.
To appease Rahu and make him benefic, Rahu yantra will also be beneficial for you. This yantra will not only give you success in stock market but also in all the challenges of life
💞Apart from these, you should chant Rahu Mantra. This remedy will surely give effective results.
💞💞💞ऊं छां छीं छौं स: राहवे नम: ।।
Kundalini Yoga Mantra For Money
Many people also use Kundalini Yoga mantras to bring prosperity into your life. Arguably the best Kundalini mantra for wealth is:.
: – ||🪶"Har Har Har Gobinday".
To Clear Debt
.
: – ||🪶"OM SHREEM GAM RUNA HARTAYE GAM SHREEM OM GANAPATAYAE NAMAHA ".
For Fame
Recite this 108 times in the morning every day for 21 days, using a mala necklace.
: – ||🪶"Om mahadeva devaya rudra moorthaye hara hara shivaya namah ".
Hanuman Mantra For A Job
.
: – ||🪶"Om shree vajragehaya ramabhakthaya vayuputhraya namosthuthe ".
#sharemarket #moneysolutions #success #matulfund #predictions #astrology #jyotishgher
Beej mantra

Om Mantra

Sri Hanuman